4 czerwca (sobota) o godz. 19-tej, Stowarzyszenie "Wspólne Korzenie", Agencja Promocji i Reklamy Art Models oraz Akademickie Centrum Kultury UMCS "Chatka Żaka" ze strony lubelskiego środowiska artystycznego zapraszają do sali widowiskowej ACK na wyjątkowy wieczór – Lubelsko-Lwowski Festiwal Mody i Sztuki  " LL fashion art". Zarazem wieczór wysokiej jakości przeżyć emocjonalnych i artystycznych.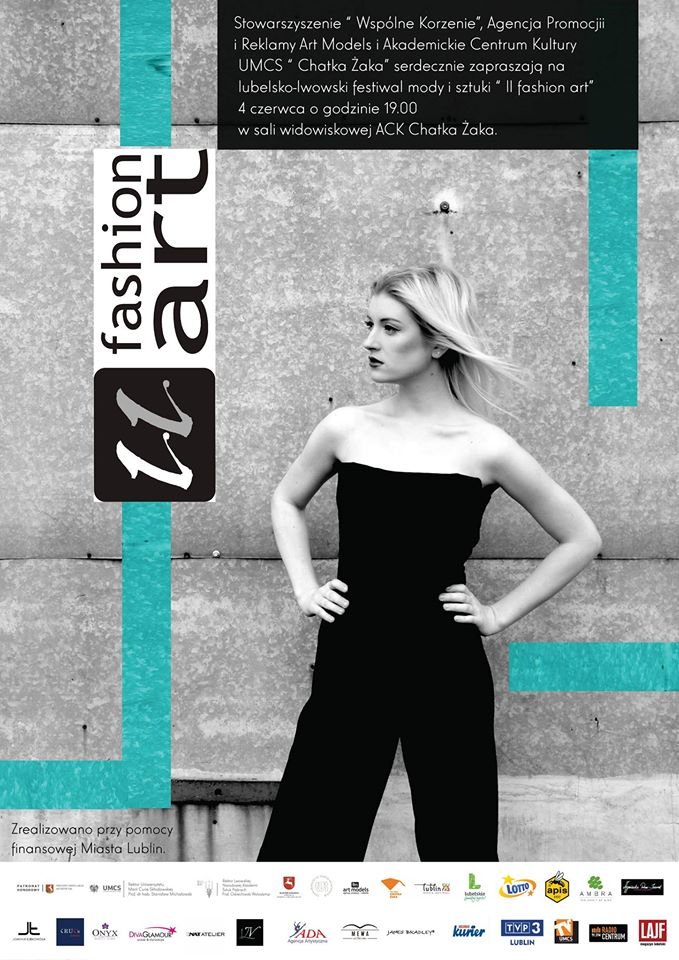 W wyniku bezpośrednich kontaktów pomiędzy artystami z obydwu zaprzyhaźnionych miast –  Lublina i Lwowa, zostana zaprezentowane najnowsze dokonania  młodych, utalentowanych projektantów mody. Pozwoli to poznać nieznanych twórców, mających wiele ciekawego do powiedzenia poprzez stworzone przez siebie kolekcje. Pokazać ich dokonania w różnorodnych odsłonach.
W gali mody zostanie zaprezentowanych 8 kolekcji. Projekty z Lwowskiej Akademii Sztuk Pięknych we Lwowie , nacechowane będą pomysłowością i indywidualizmem autorów kolekcji. Lubelskie projektantki ukażą rynek mody w rozkwicie aktualnych trendów.
Duża rola i zaangażowanie projektantów profesjonalistów z Polski oraz naukowców ze strony Lwowskiej Akademii podnosi wydatnie rangę sobotniego wydarzenia modowego. 
Nie można przegapić takiej okazji!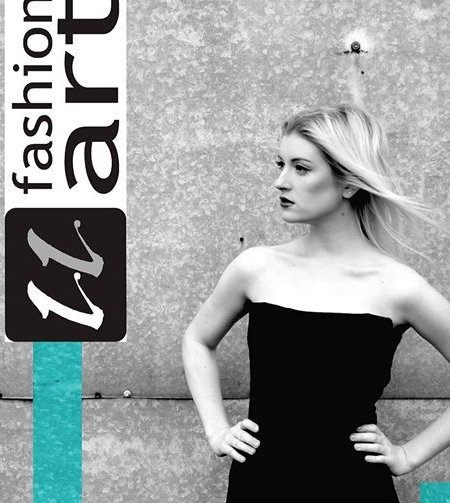 Kto wystąpi? Np. KRISTINE z Białorusi. Zaprezentuje wysokiej jakości skórzane dodatki, paski, szelki, maski,które stanowią idealne połączenie w zestawieniach do strojóweleganckich, modowych i stretwearowych. Dodatki KRISTINE-V są tworzone dla kobiet odważnych, pewnych siebie i swojej sensualności. Każdy projekt pobudza wyobraźnię i rozpala zmysły.
KRISTINE-V to białoruska projektantka, która tworzy i rozwija swoją…
markę™ w Polsce i Europie. To młoda i ambitna dziewczyna, która swoją… pasję™
przekształciła w zawód. "Według mnie to styl życia"" – tak wypowiada się o swojej działalności.
Nad całością przedsięwzięcia artystycznego czuwa ,pomysłodawca i dyrektor artystyczny, realizator wcześniejszych spotkań z modą -Zbigniew Pakuła , założyciel Agencji Promocji i  Reklamy Art Models z Lublina. Impreza ma charakter otwarty, wstęp wolny dzięki wsparciu finansowemu Urzędu Miasta Lublin.
Festiwalowi towarzyszyć będą wystawy ,spotkanie ze sztuką duchową –prezentacja twórczości Janusza Kirenko- występ artystyczny Dariusza Tokarzewskiego- w Centrum Kultury i Sztuki Chińskiej He Shuifa UMCS(Biblioteka Główna UMCS)-3.06.2016 godzina19.00
Wystawy studentów Akademii Sztuk Pięknych ze Lwowa oraz Wydziału Artystycznego UMCS i Wydziału Pedagogiki i Psychologii UMCS.
Festiwal "LL fashion art" patronatem objęli: Rektorzy – Lwowskiej Akademii Sztuk Pięknych, prof. Wolodymyr Odrechiwski i Uniwersytetu Marii Curie Skłodowskiej  prof. dr hab. Stanisław Michałowski. Poza tym – Prezydent Miasta Lublin  i Marszałek Województwa Lubelskiego.