Produkty i akcesoria dla dzieci, bezpłatne warsztaty i konsultacje, porady ekspertów – to wszystko już w pierwszy weekend czerwca (4-5.06.2016 r.) podczas premierowej edycji Targów Dziecięcych BABY DAYS w Targach Lublin.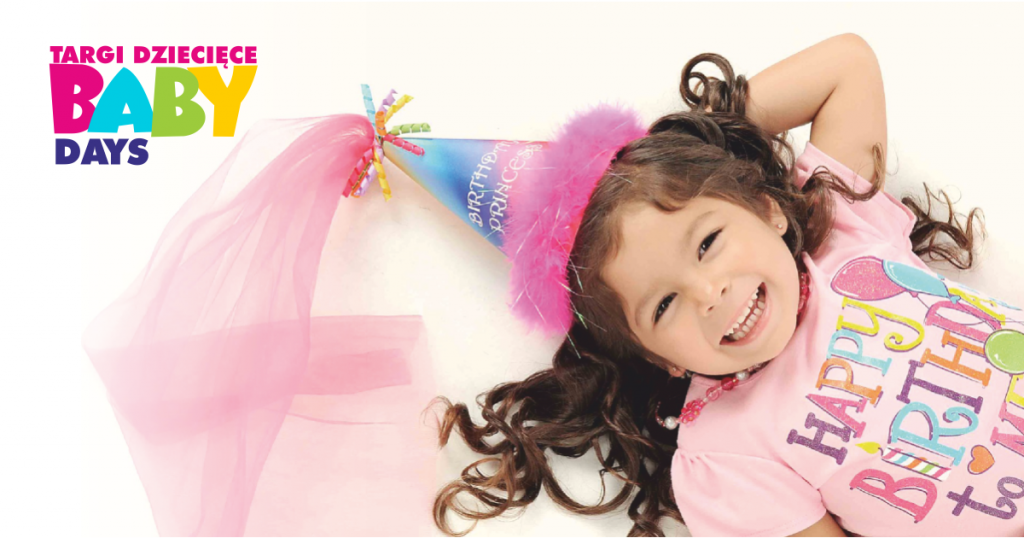 Baby, kids, family – kompleksowa oferta
BABY DAYS to długo wyczekiwana impreza przeznaczona dla rodziców i dzieci oraz środowiska związanego z branżą dziecięcą. Podczas dwóch dni targowych swoją ofertę zaprezentują m.in.: producenci artykułów dziecięcych (odzieży, zabawek, kosmetyków, produktów spożywczych, akcesoriów, rękodzieła, mebli czy elementów wyposażenia przestrzeni), organizacji oraz ośrodków edukacyjnych, zajmujących się organizacją zajęć w czasie wolnym czy opieką medyczną i specjalistyczną. Ekspozycja zostanie podzielna na trzy strefy tematyczne: baby – oferta dla maluszków, strefę kids dedykowaną nieco starszym dzieciom oraz strefę family przeznaczoną dla całych rodzin.
Strefa aktywnego dziecka
Na najmłodszych uczestników targów czeka mnóstwo atrakcji, gdzie maluchy będą miały możliwość uczestnictwa w kreatywnych zajęciach rozwijających zdolności manualne i ruchowe! Podczas zajęć z robotyki dzieci będą mogły poćwiczyć swoją kreatywność i zmysł konstruktorski, ale to nie wszystko! Specjalne oprogramowanie pozwoli na ożywianie robota, który weźmie udział w pojedynku z innymi maszynami! Maluchy spróbują także sił w dekorowaniu ceramiki by stworzyć własny kubeczek, skarbonkę, figurkę smoka, pieska albo innego zwierzątka. Przygotowaliśmy też strefę gier planszowych. Nie zabraknie również aktywnych form spędzania czasu. Zarówno maluchy w wieku poniżej pierwszego roku życia, jak i starsze dzieci będą mogły poćwiczyć sprawność ruchową podczas specjalnych zajęć z piłki nożnej. Z kolei dla miłośników budowli z klocków przygotowaliśmy ogromny plac zabaw wypełniony po brzegi najróżniejszymi klockami umożliwiającymi m.in.: budowę konstrukcji przestrzennych czy tworzenie układanek. 
Bezpłatne konsultacje i warsztaty
Targi Dziecięce BABY DAYS to niepowtarzalna okazja do wzięcia udziału w licznych warsztatach i pokazach, konsultacjach z ekspertami oraz aktywnościach przeprowadzanych na scenie przygotowanych z myślą o rodzicach. Na szczególną uwagę zasługują warsztaty dotyczące bezpieczeństwa dziecka (poprawne użycie fotelików, kurs pierwszej pomocy). Specjalnie dla mam przygotowaliśmy zaś warsztaty z chustonoszenia. Dwie ekspertki (prywatnie wyjątkowe mamy) – Beata Łubiarz i Milena Bijata – zdradzą mi.in.: dlaczego warto nosić dzieci w chuście, jaką chustę wybrać oraz w jaki sposób prawidłowo ją zawiązać.
Spędźcie w Targach Lublin czerwcowy weekend w cudownej, rodzinnej atmosferze. Więcej szczegółów na stronie: www.baby-days.pl
Targi Dziecięce BABY DAYS
4-5 czerwca 2016 roku, godz.: 9.00-17.00
Targi Lublin S.A., ul. Dworcowa 11,  Lublin
Zapraszamy!